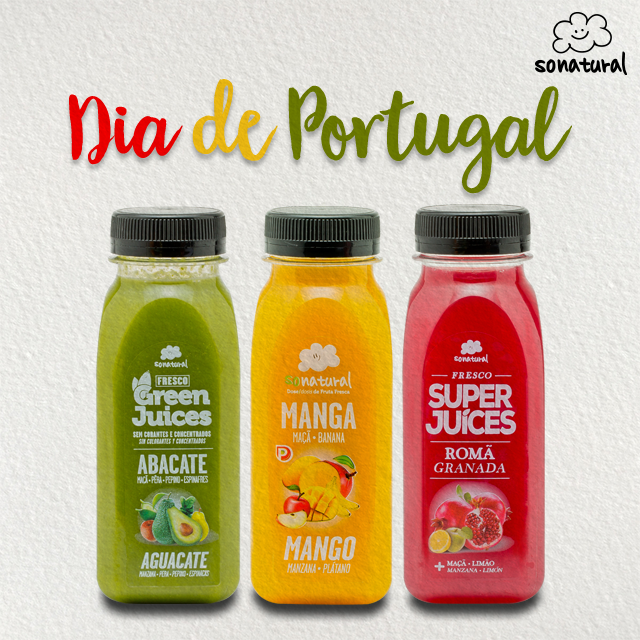 Sonatural Juices
Official link to Sonatural juice manufacturer:
Following juice varieties are present in our offer:
Vegetables:
Cucumber and Selery
250/750ml
Beetroot/Apple
250/750ml
Ginger/Apple
125/250/750ml
Carrots/ Apple
250/750ml
Fruits:
Lemon and Mint
250/750ml
Red Fruits
250/750ml
Pears
250/750ml
Mango
250/750ml
Strawberries
250/750ml
Orange/Apple
250/750ml
Do you know that?
Our 100% natural juice is produced exclusively from fresh fruits and vegetables, without preservatives, without the addition of water, sugar, no artificial colors or any enhancers. Fresh apples used for juice production are of unique taste and quality, because they come from selected crops of Portugal - from protected in the European Union areas distinguished by DOP (protected source). To extend the shelf life of Sonatural juices we use HPP technology (high pressure process), which means that the juice is not heated, sterilized or pasteurized.
As a result of this process, the juice retains 95% of its nutritional values and all vitamins with an extended period of consumption. Thanks to HPP technology, the juice retains the natural taste and color of freshly squeezed vegetables and fruits.
In our values, we believe that if the juice is not consumed within the first 12 hours after its squeezing, HPP technology is the only way to maintain high quality and safety of food juice without losing its nutrients, vitamins and taste - because it is devoid of high temperature or chemicals. This opinion was formulated on the basis of extensive research published in various scientific publications.
During the HPP process, microorganisms, such as bacteria, are inactivated, i.e. they die and can no longer reproduce. Because the process takes place in a ready, closed bottle, the juice itself never comes into contact with the machine or the pressure medium (water).
That's why HPP is known as a premium process in the US, Japan and in Western Europe.